Complete tasks during the event to get Vouchers. Vouchers can then be exchanged for rewards, including Legendary Hero Fragments! Notice: Unclaimed rewards will be sent to Reward Stash when the task ends.
Overview
Value Vouchers is an event that allows chiefs to collect vouchers and exchange them in the Voucher Store for hero fragments. The event has a legendary hero as the featured hero that can be located with enough fragments. This hero changes depending on the age of your state and the generation of heroes that have been unlocked for your state. The order of featured heroes for Value Vouchers is:
Nikola
Jeb
Miho
Ernie
Tasks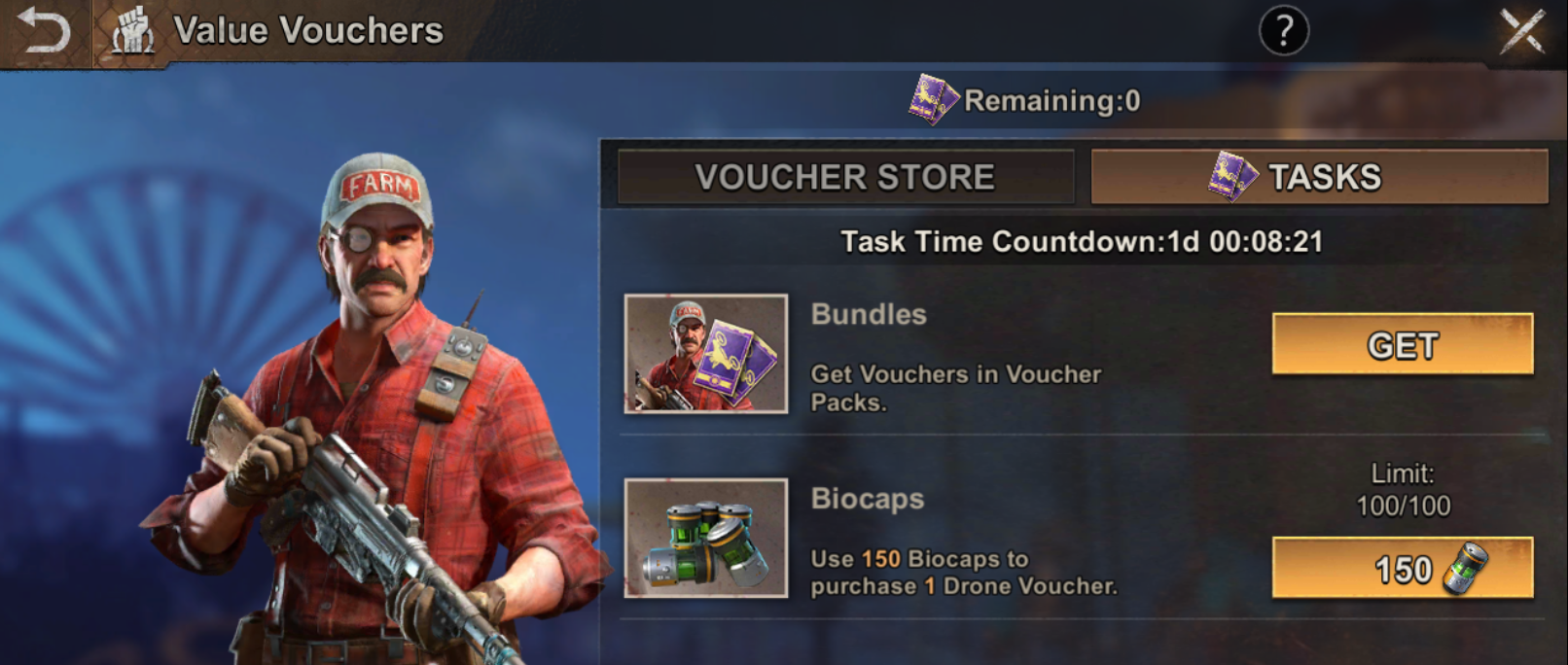 The two main tasks you can complete to earn vouchers are to use 150 biocaps for 1 voucher, or buy voucher packs. For featured heroes, you'll need 10 vouchers for 1 fragment, so to fully locate a featured hero (if you start with none of their fragments), you'll need to spend 15,000 biocaps. Each Value Voucher event, you are limited to the number of biocaps you can exchange for vouchers. This limit is set to 15,000 biocaps. If you want more value vouchers, the only way to get them is buy purchasing a Voucher pack.

Store
You don't have to use your vouchers for the featured hero fragments. In fact, you'll get better value buy exchanging your vouchers for one of the other heroes in the Voucher Store. And as your state progresses and new heroes are featured in the Value Voucher event, previous heroes fragments will be available for fewer vouchers. If you don't want to spend 10 vouchers on Nikola fragments this time around, eventually you'll be able to get Nikola fragments for 9 vouchers. Keep in mind that there is a tradeoff–by the time Nikola fragments go down in price, newer heroes will be available that are stronger than Nikola.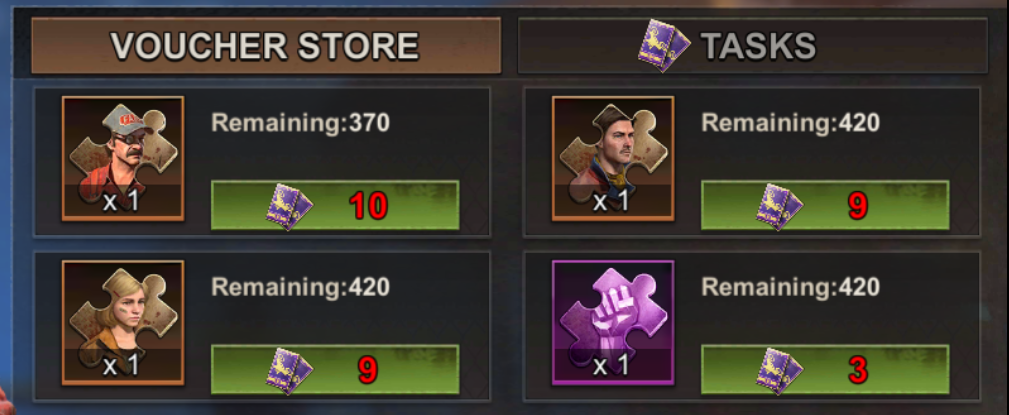 Recommended Strategy
Value Vouchers are one of the best events to spend biocaps on since you are guaranteed legendary hero fragments. If you have the caps to spend, especially as a F2P player, consider using them in the Value Vouchers event everytime you are able to. Ideally, you'd want to focus on one hero to collect fragments for since one high level legendary hero is more useful than multiple low level legendary heroes.