You have many different options on what to spend your money on in State of Survival. Offers and bundles come and go, so if you're a spender, it's best to wait for the best value bundles. See below for a breakdown of good and bad value bundles.
Get paid to play State of Survival: Join Swagbucks to earn cash and gift cards just by playing State of Survival and other popular mobile games. Plus, earn even more free gift cards and cash by taking paid online surveys, watching videos, and surfing the web. Join Swagbucks today!
Best Value Bundle
Crates
Cutting to the chase, by far the best value for your money in the game are the custom crates. These bundles will be named differently depending on what stage you've reached in the game (for example "Exclusive Custom Pack" or "Custom Plasma Breakthrough Crates," but when they're available, these crates allow you to customize the specific items you get at ] the price level you want to spend (from $4.99 to $49.99).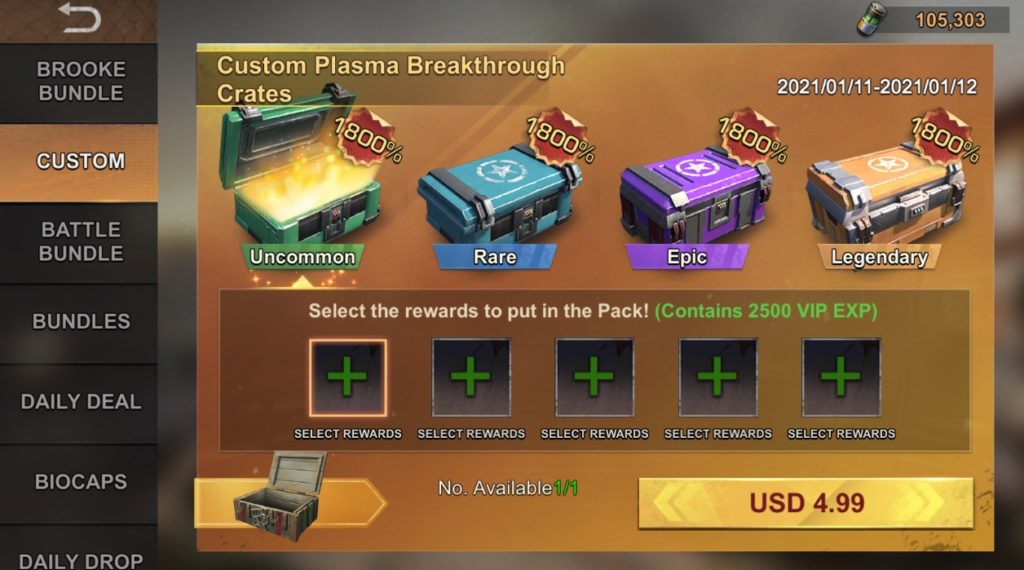 In the early stages of the game, you'll be able to fill the crates with hero gear designs or hero parts while the later stages give you the option to add plasma to the crates. Fill the crates with what you need at the time (skipping the speedups), and you'll be purchasing one of the best values offered. You're only able to buy each of the Uncommon through Legendary crates once per offer period, so it's not uncommon for some members in top alliances to purchase all four crates each time to get the advantage.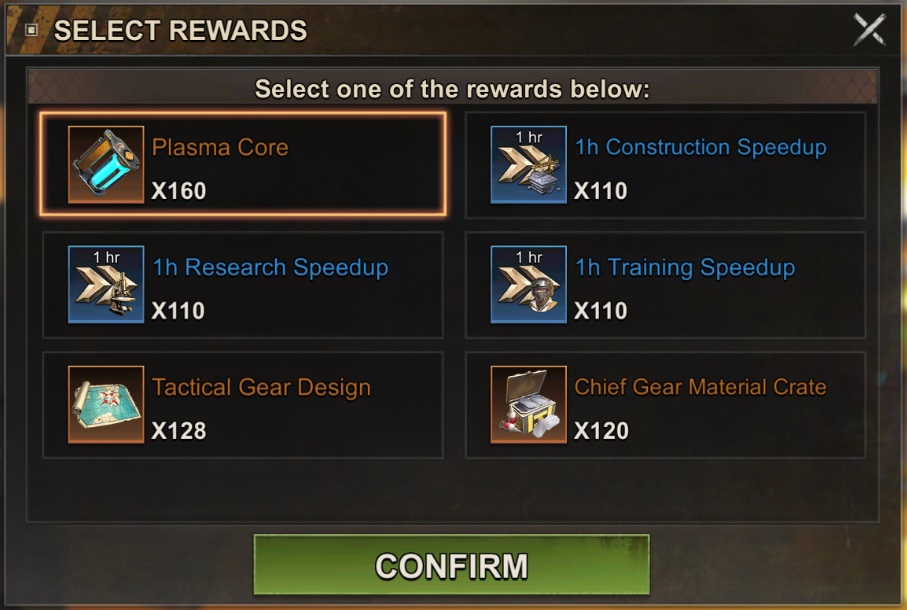 Extra Labor Bundle
One addition to the above, though crates are the best value, that's really only after you've already unlocked the second build queue. The only way to unlock the second build queue is by purchasing the Extra Labor pack. If you were only going to spend $5 on the game, spend it on the 2nd construction slot and consider the crates after you've got both build queues.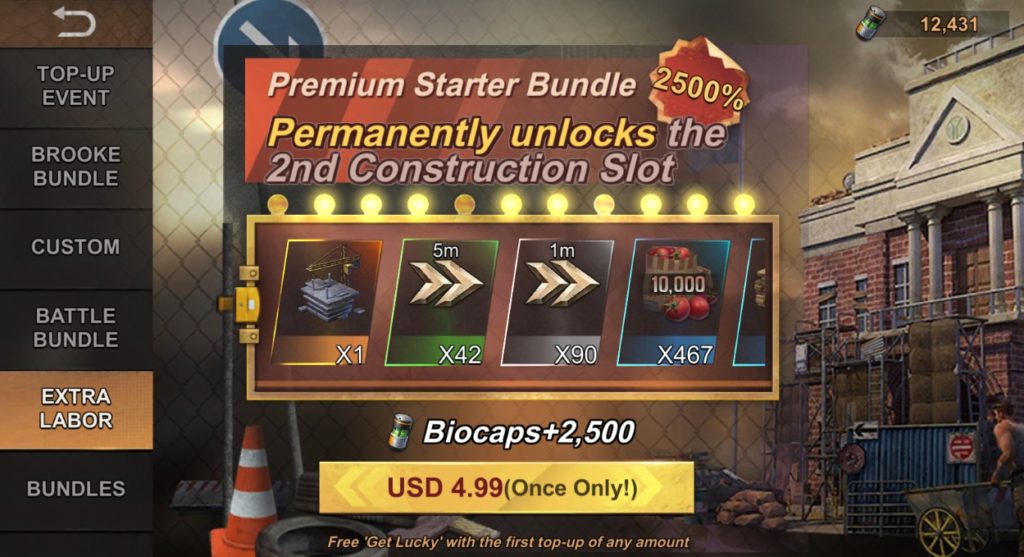 Good Value Options
Growth Kit
You'll only be able to purchase the Growth Kit once, but the amount of biocaps you get with the purchase is incredible and makes it worthwhile. You'll need to reach VIP 5 before you are able to purchase the Growth Kit (which shouldn't be too hard if you're actively playing). You'll be able to claim the bundle caps as you level up your headquarters. If you're a low spender or just looking to make a one-time purchase, this is a good option for you.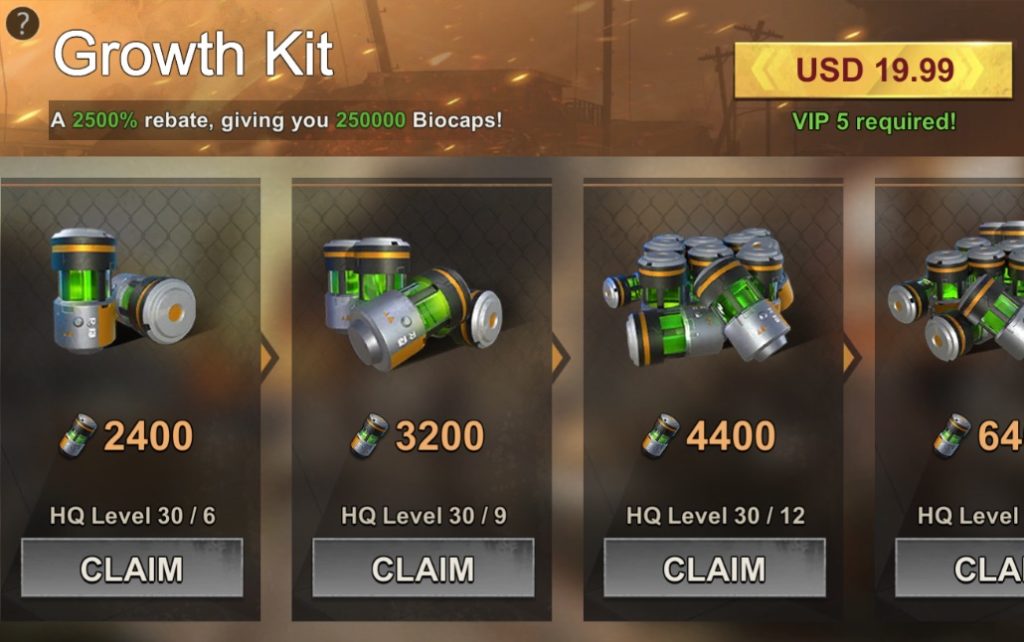 Hot Bundles
These bundles usually pop-up when you first log in and have "Hot!" tagged in the corner. They're also orange in color. These aren't the best value compared to other options, but they can be good options in specific circumstances (e.g., unlocking a legendary character, rushing a headquarters level). If no other higher value options are available, you can't go wrong purchasing one of the Hot Bundles.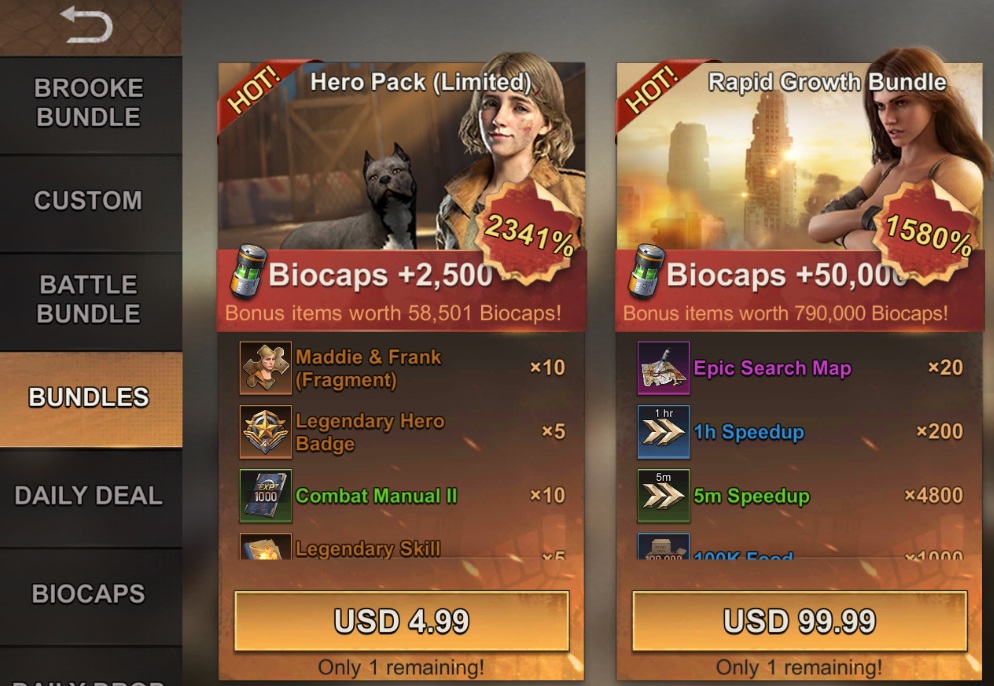 Daily Drop
The Daily Drop bundles activate your VIP status for 30 days and give you some items every day you log in over the 30 days. This is a good deal if you're a regular player and a regular spender as it gives you useful items and biocaps over the 30 days as well as saves you from needing to spend biocaps to activate your VIP status. But if you're not a regular spender, other bundles are better values.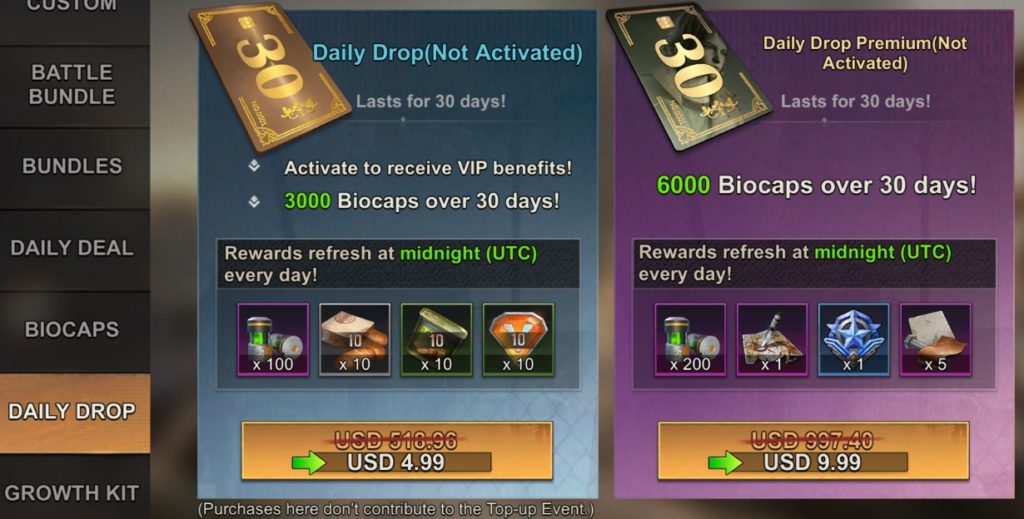 Bad Value Options
Biocaps
Unless you've already purchased all the good value options, you should never buy Biocaps directly. First, if you're using biocaps for something and you don't have enough of them, there's probably something else you can purchase for better value to accomplish what you're doing. For example, if you want to use biocaps to finish a construction, buy speedups instead. There's better value bundles with speedups that will give you more speedup time at lower prices. Second, many of the better value bundles give you biocaps in addition to other items, so you're really just hurting yourself by buying biocaps directly and missing out on the other items. Just don't buy biocaps directly.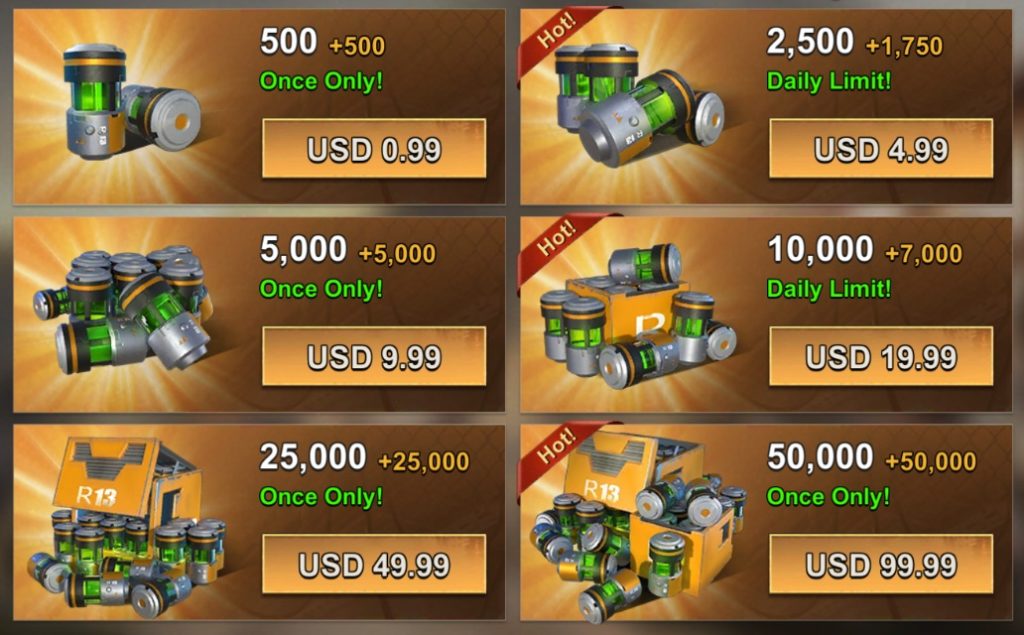 Normal Bundles
Normal bundles are every other bundles in the "Bundles" section that's not noted as "Hot." These are really low value bundles that you should avoid. All items in these bundles can be found in other bundles in greater quantities. In fact, there are so little quantities of items in these bundles, buying one is unlikely to help much. Avoid these in favor of better value bundles.